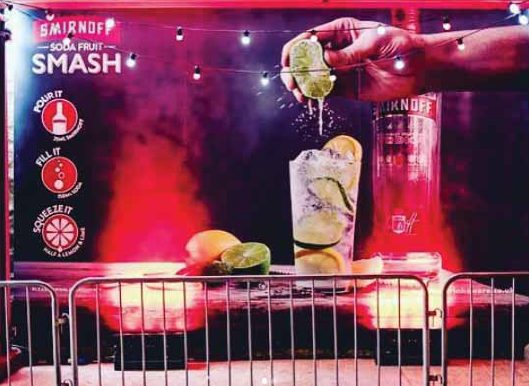 Brief: We were approached by Diageo to create an outdoor space for Smirnoff at the Assembly Rooms for the duration of the Edinburgh Fringe Festival.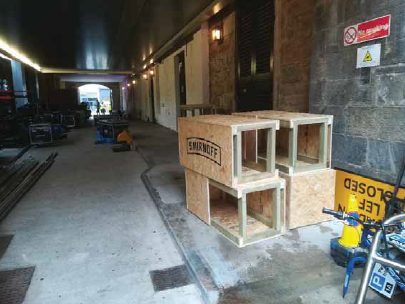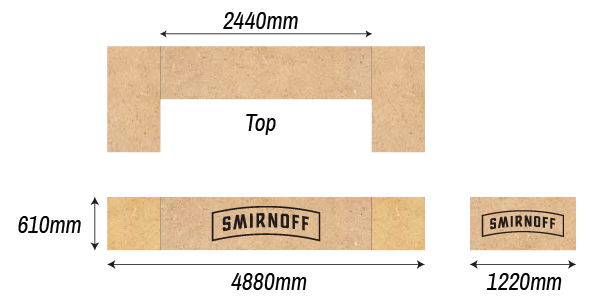 Strategy: We had to use specific spaces to mount billboards to create bespoke seating and decor to suit the space. The area doubled as a walkway from one street to another as well as an outdoor bar. The Edinburgh Fringe Festival is the worlds largest arts festival spanning 25 days with over 55,000 performances and every drinks brand in the world vying for attention. This activation needed to catch the eye in a crowded space, we started by assessing the site to see what was possible.b

Result: We smashed it! The Smirnoff Soda Smash area was special, we manufactured bespoke OSB board benches to fit the recess area for people to sit and enjoy their 'smashing' drinks. We printed and installed large scale billboards behind the benches, each on with a different visual and we dressed the space with Smirnoff branded POS such as planter and bollard covers. Exposure = VERY HIGH.