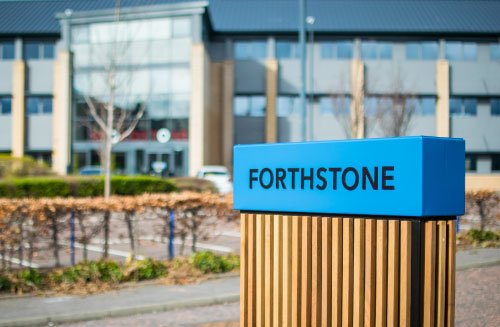 Brief: To deliver new internal and external signage for three office blocks in the west of Edinburgh. The office buildings were being refurbished by the main contractor and the branding of the site was updated from South Gyle Business Park to The Stones. The colour palette introduced warm textures and a colour for each building. The signage was to be contemporary and we needed to use interesting and unusual materials. Totem signs for each building were to be manufactured and installed as well as a much larger main sign for the development. The atrium in each building required freestanding 3D Built Up letters above the entrance. Signage directories were required for each level of the building.
Strategy: The site was old and tired and needed to be fully revamped with colour and a mixture of various substrates. We started by doing a technical drawing for each sign to understand how each part should be manufactured and then installed. We assessed the site to take measurements and photographs. After meeting on site with the contractor and building consultant we found that they needed something that complimented the green areas around the office blocks. The materials were chosen because architecturally they fitted with the surrounding area. We wanted to introduce raw and natural materials, we went for a modular design to future-proof the signs, they needed to be easy to maintain and easy to take apart should the names change in the future. We used a mixture of Iroka Hardwood, Korten Steel, Aluminium Letters, mild steel sub frames and painted aluminium panels. There was limited space at the front of the building to install an entrance sign so it was decided that large 3D letters mounted to the glass to create a floating effect would be the most impactful. With no visible fixings and only the letter "O" s were illuminated to catch the eye. The letters were manufactured from an antique brushed brass with double sided acrylic panels to allow the light feature to be visible internally and externally. The directory signage was fabricated from laminated oak panels with antique brass letters mounted to the face; this maintains a sense of consistency throughout the entire development. Other features such as wrapping the elevator doors and surrounds as well as staircase panels gave the scheme a well-finished look.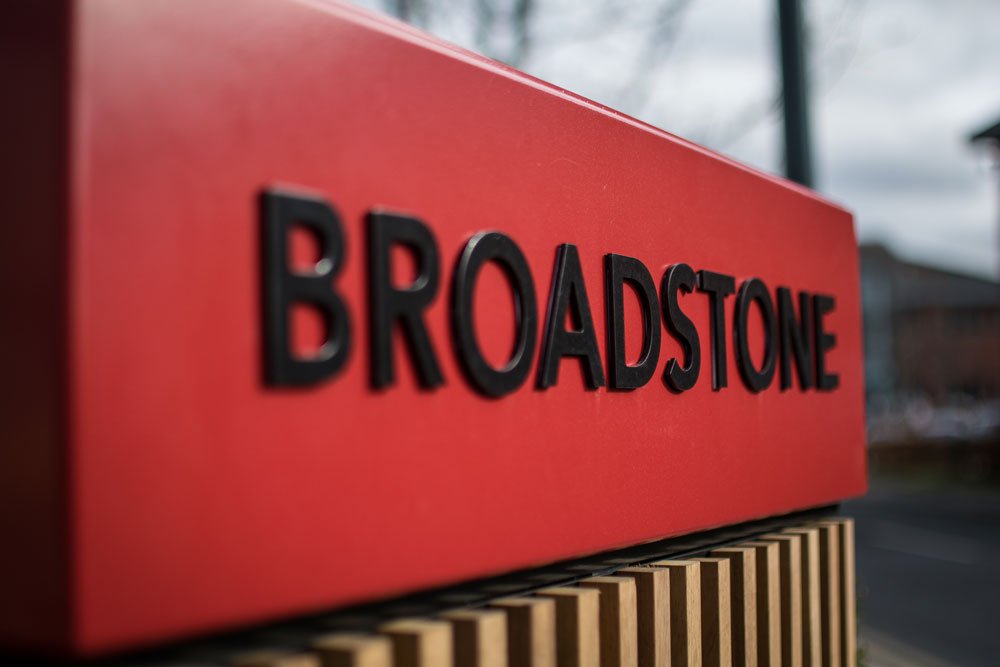 Result: The installation was a huge success, the utilisation of environmental wayfinding through a broad range of uncommon substrates to give a truly unique look and feel. Every aspect of the project was delivered on time, on budget and exactly as the client wanted.