The Evolve Group is no ordinary design and manufacture company.
We are much more than this. We are a company that has creativity at the very core of its existence. The Evolve Group is a company that uses both the left and right side of the brain. We are practical and logical and can do whatever needs to be done to in order to please our customers.
We have a team of manufacturing and installation experts who get the job done and get it done right and on time. We also are creative and imaginative. We can help brands take a very small idea and turn it into an entire conceptual plan.
We are thinkers and doers at the Evolve Group, based in Edinburgh we have the facilities to take our creative thinking to the whole of Scotland, the UK and beyond.
Evolve your creative process with us and we're sure you'll be pleased with the results.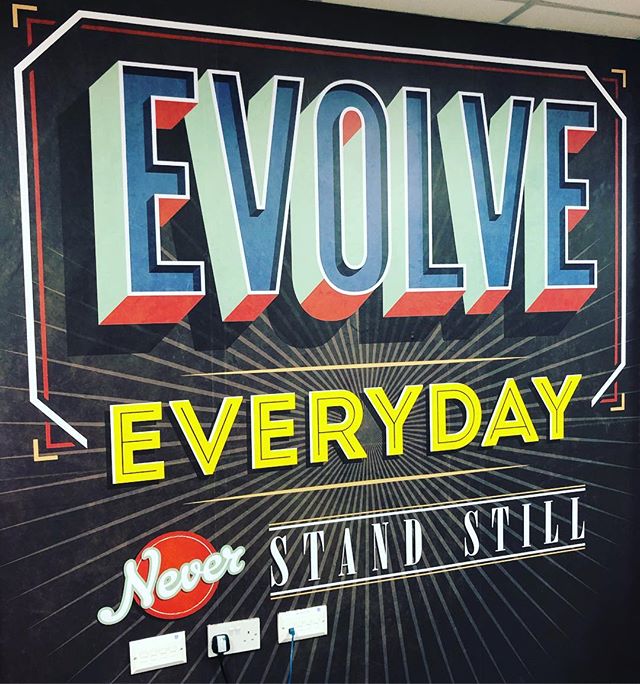 "Creativity is crucial in today's world. Create an image for your brand beyond just its products and services."
Standing out of the crowd in business is no easy task anymore. No matter what your brand does, typically the market is already flooded with other brands that do something similar.
That's why it's so important nowadays to create an image for your brand beyond just its products and services. You need to give your customers a full experience. That's where we can come in.
Of course we can manufacture your products and marketing materials, but we can do so much more than this because we have that rare bird in many manufacturing companies, and that's an eye for the creative.
We have already worked with so many brands to creatively come up with new ideas on how to present themselves to their customers, stick around to find out all the amazing things that we can do.
Beyond just graphic designing, we have the capabilities to carry out a number of other visual content creation services. These include photography, important for every business as customers always expect to be able to see your services and products before they get involved.
Having high quality and high resolution professional images is a sure fire way to look impressive. We also can offer videography services, it is becoming more and more popular to have videos about your business available to show customers what you're all about. We can also help you with copywriting to fill your websites, printed marketing materials, emails and much more.
Striking the right tone when it comes to these elements is very important and we know we can help create the right one for you.
We are also capable of creating the best possible digital content for your brand, including graphic designs and illustrations by our team of expert graphic designers.
They can design logos, branding, mascots and so much more, just tell us what you'd like and out designers will make it a reality. We also have the facilities to create entire websites for you.
From basic templates to the full shebang we can create a website that is user friendly, that reflects you brand and that allows you to promote your services and products. We can create them to be entirely practical, allowing customers to book services and appointments, ask for quotes or to order and purchase products.
If you need to use e-commerce services then we can create a beautiful website that fulfils those needs and that is easy for both you and your customers to use. We even have the capabilities to develop apps. As more and more people conduct business and shopping on their mobile devices, more and more businesses have developed apps.
This can be something completely new for people and so we can easily guide you and help create an app that looks good, reflects you brand, is easy to use and works for selling products and interacting with customers.
We can also help with digital marketing and marketing campaigns. When it comes to digital marketing you really need to be creative to stand out and we can help create materials, content and so much more to help you create a campaign that gets more customers interested in what your brand has to offer.
We can help with social media posts, email marketing and more when it comes to digital marketing.
Designing graphics or email templates. Whatever your idea and whatever the season we have the creative know how to get it done. Get in touch with the Evolve group for all your creative marketing needs.
We are a manufacturing and design company and we can take care of any of your manufacturing needs, including helping to design new things. We can create prototypes of products or marketing devices that you want to try out. Just let us know what you want and we'll figure out the best way to get it done.
If you want to stand out in the crowd then get involved with Evolve Creative and we can create some magic together.