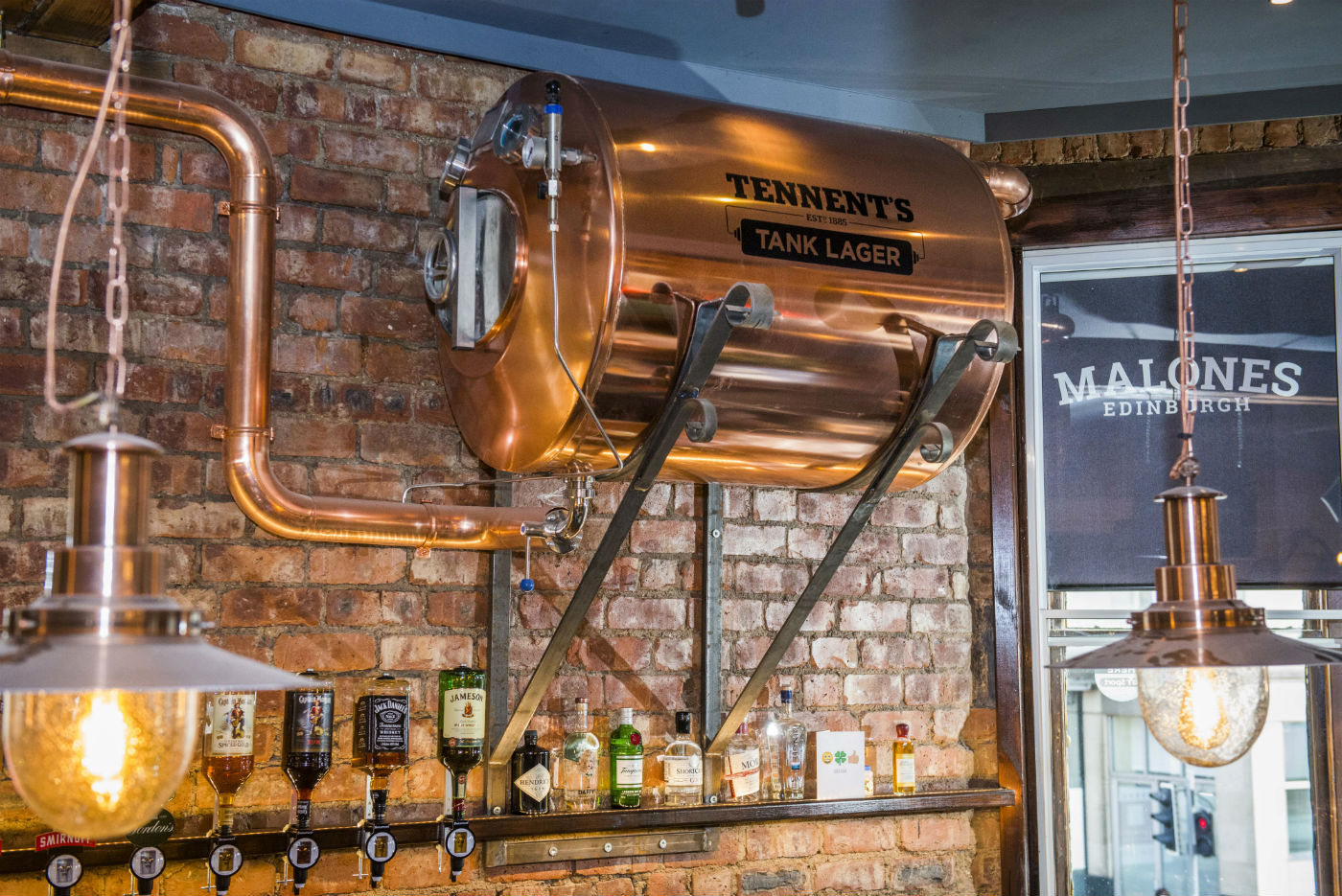 Brief: When the Malones Pub Group purchased a pool hall with the goal of relaunching the premises as a Malones Irish Bar, Evolve were set the task of designing, manufacturing and installing all of the external signage along with various other pieces in time for the grand opening.

Strategy: Located at a very busy intersection if was vital that exposure was at a maximum for the opening. Mock-up visuals were created which allowed Malones to make quick decisions and revisions to find a solution that was in keeping with the brand. It was decided to go with a minimal colour palette to remain tasteful and LED up lighting was installed to not fall out of line with local planning regulations. In addition to the external signage we also installed internal wallpapers and floor graphics to give a fresh look to areas that were showing their age.

Result: Literally queues out the door and down the street. One of the most consistently busy and unique pubs in Edinburgh with a fantastic atmosphere in a prime location.