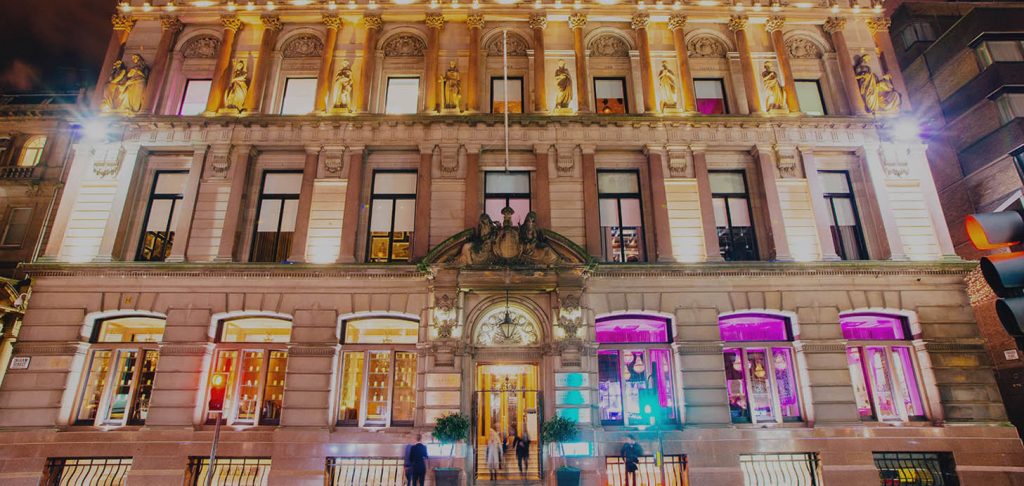 THROUGH THE LOOKING GLASS…
Strategy: We didn't want to do just another cocktail menu launch…we wanted to go above and beyond what was expected by transforming the Boutique Bar into a cocktail experience. We started by looking at the drinks on the menu, their ingredients and the background to each drink. We came up with our own# story for each of the cocktails and wrote that story into the menu. The bar had glass tables with drawers that you could look into which weren't being used…so we allocated a cocktail to each of the drawers and brought our story to life in that drawer. Using prints, props including old wagon wheels, wax-sealed letters and barrel ends we dressed the drawer to tell the story in the menu.
Result: A very Instagram-worthy sign and space! Our whole creative team went to the launch of Fizz & Pearl and managed to grab a shot with fireworks in the background…timing really is everything! This bar was a hive of activity and it looked amazing. It could be seen from every angle and the contemporary look stood out from the old buildings that surrounded it. A true gem…or should we say pearl.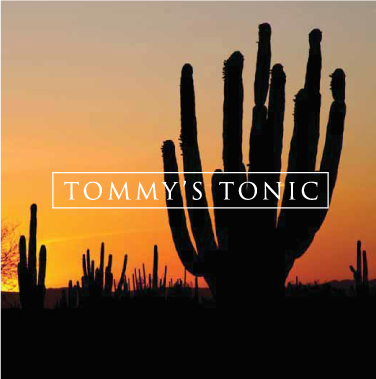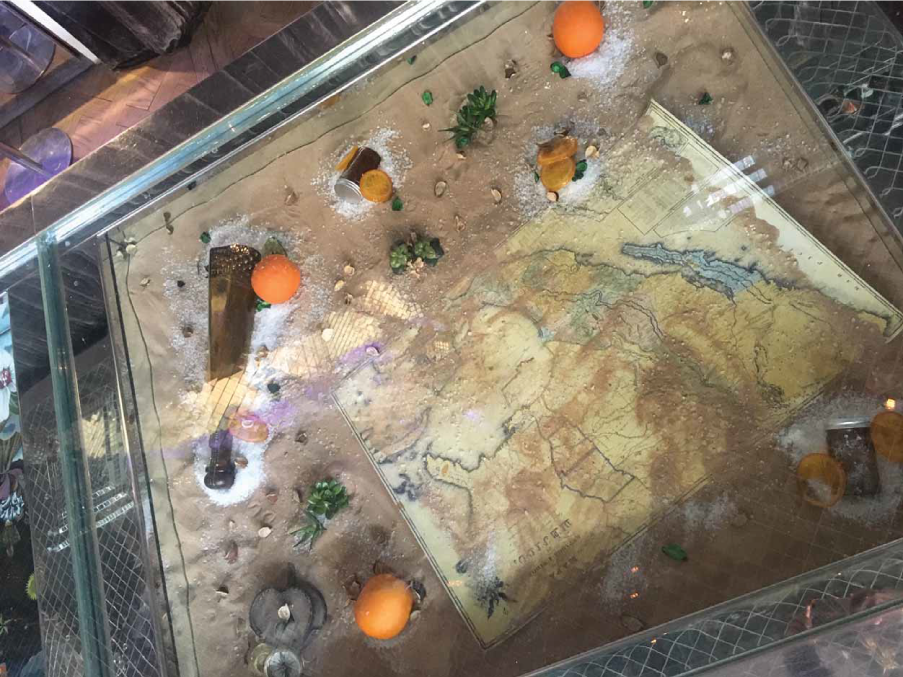 Tommy had been searching for the perfect ingredient to complete his tonic in Mexico. However, as he was riding through the Sonoran Desert, he lost his compass. As the morning sun burned into the top of Tommy's head, he thought he was beginning to hallucinate. He could see an orchard full of beautiful, plump oranges. As Tommy approached he saw it was no mirage. Not only was Tommy saved, but he had found the final ingredient for his tonic…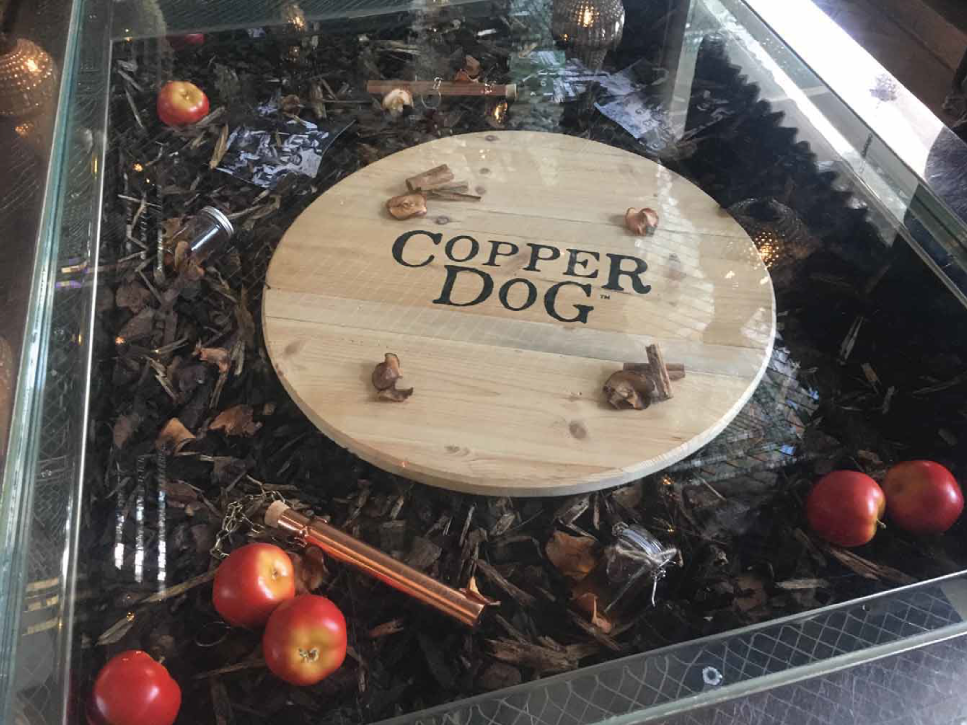 You know the saying, you can't teach an old dog new tricks! But the workers of the Copper Dog distillery came up with a nifty new trick to steal whisky to take home. They used a narrow 'Copper Dog' tube to steal whisky from the barrel. This little device is what gave Copper Dog its name. Our cocktail celebrates the cheeky chaps who pinched a wee nip to get them through the chilly Speyside nights…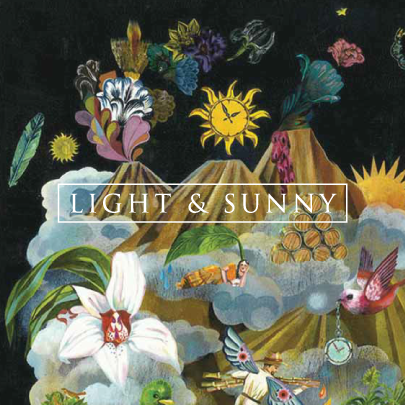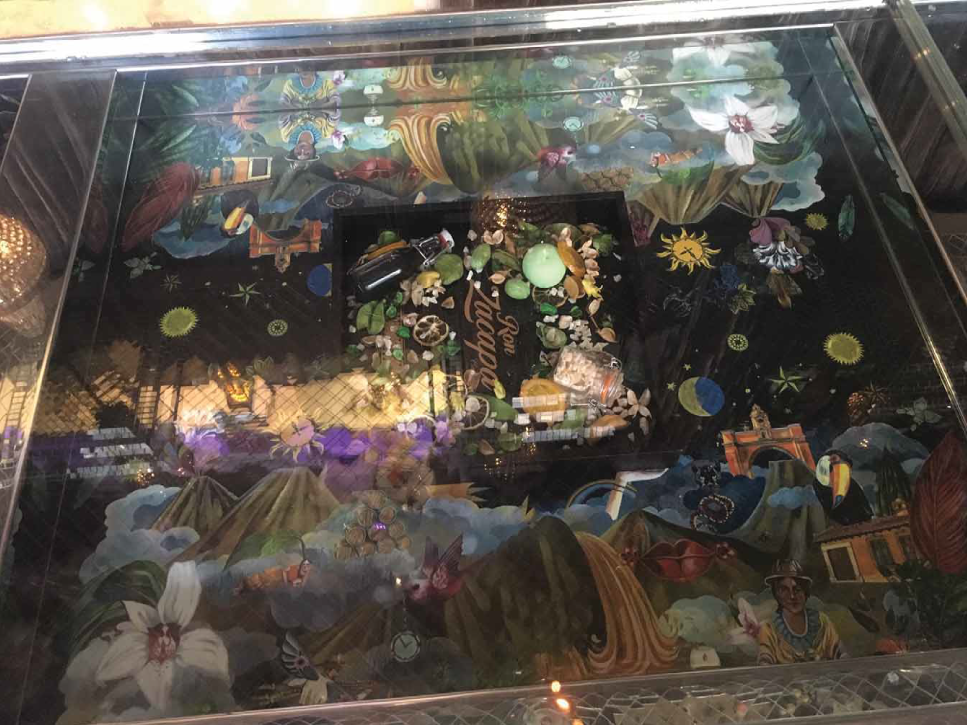 Far, far away in the high hills of Quetzaltenango, Guatemala, there is a mystical house that floats high above the clouds. The house is where the ancestors of the ancient Mayans safeguard their secret recipe. A recipe, they say, that promises a rich, pleasant and easy life. The secret to a long and happy life, according to them is, mastering the art of the slow. Take it easy with Light and Sunny…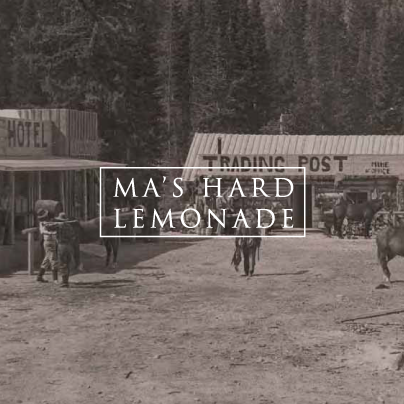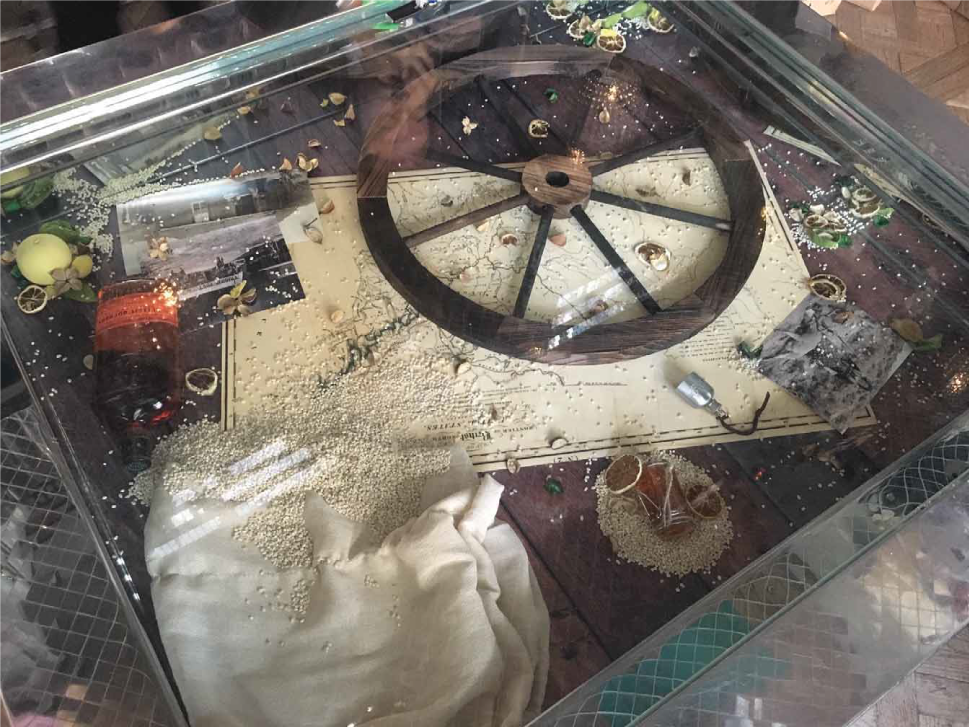 This is the untold story of Ma's secret recipe for her special lemonade. After a hard day's work on the frontier, the boys would return home to their mother. Every night Ma would have a fresh jug of her 'hard lemonade' waiting on the porch, a drink she had been perfecting all her life. She would pour each of them a crisp, refreshing glass that would put the hairs on their chests take the chill off the night air…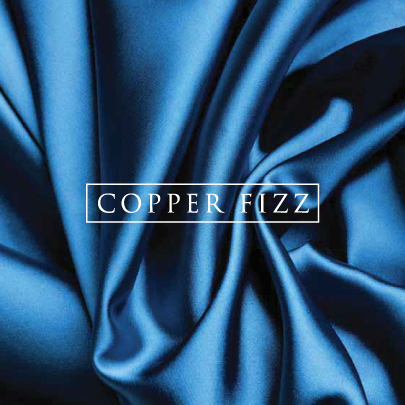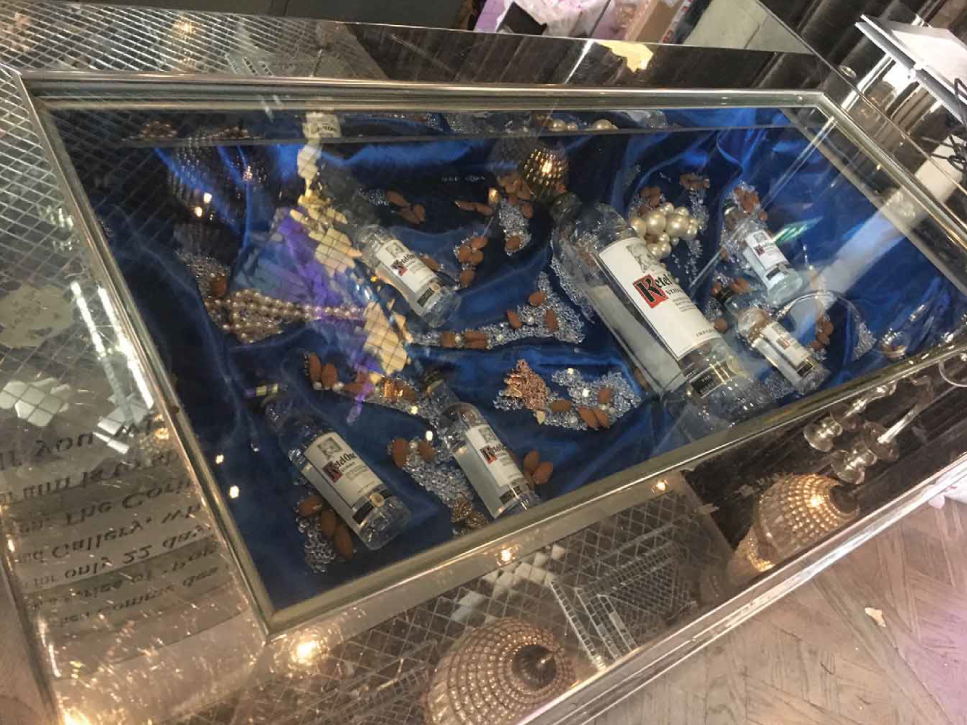 The interior of Madam Orgeat's vault was lined with the finest silk Holland had to offer. Inside, were her most prized possessions; copper trinkets, pearls and diamonds from her many suitors, her favourite almonds from Italy and several bottles of her favourite vodka, produced by the Nolet distillery of Schiedam. Madam Orgeat had a philosophy, "Men come and go, but a woman should always have the finest vodka on hand!". This, they say, is how she lived to be 100 years old…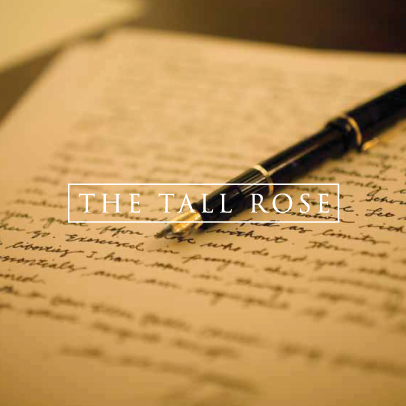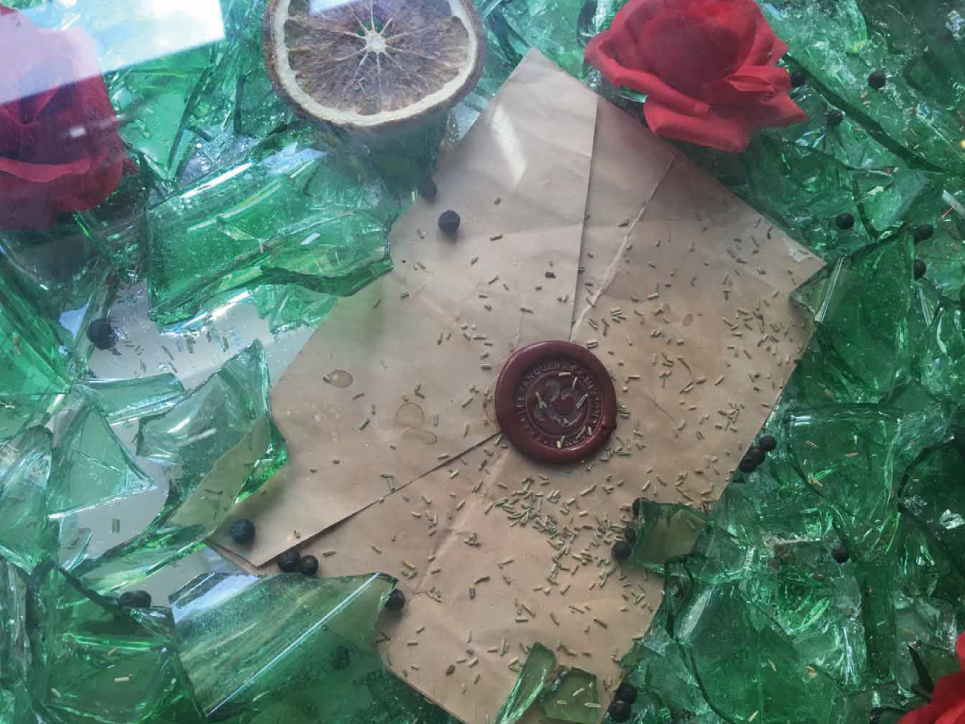 Charles Tanqueray loved Rose. Her hair, her skin, her height. Charles wished to craft a drink 'The Tall Rose', to show his love for her. However, Rose was set on moving to America to become a star. Charles was determined to tell Rose he loved her before she left and quickly sent to her, a letter with the recipe for The Tall Rose. However, the letter never reached Rose and she left. Charles never heard from his love again…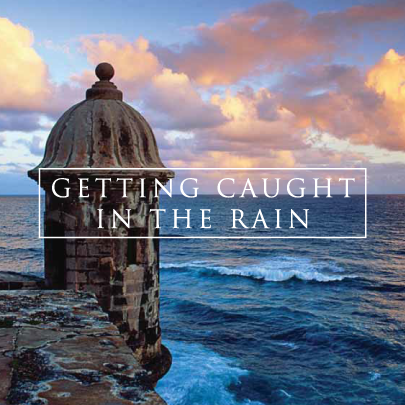 GETTING CAUGHT IN THE RAIN
|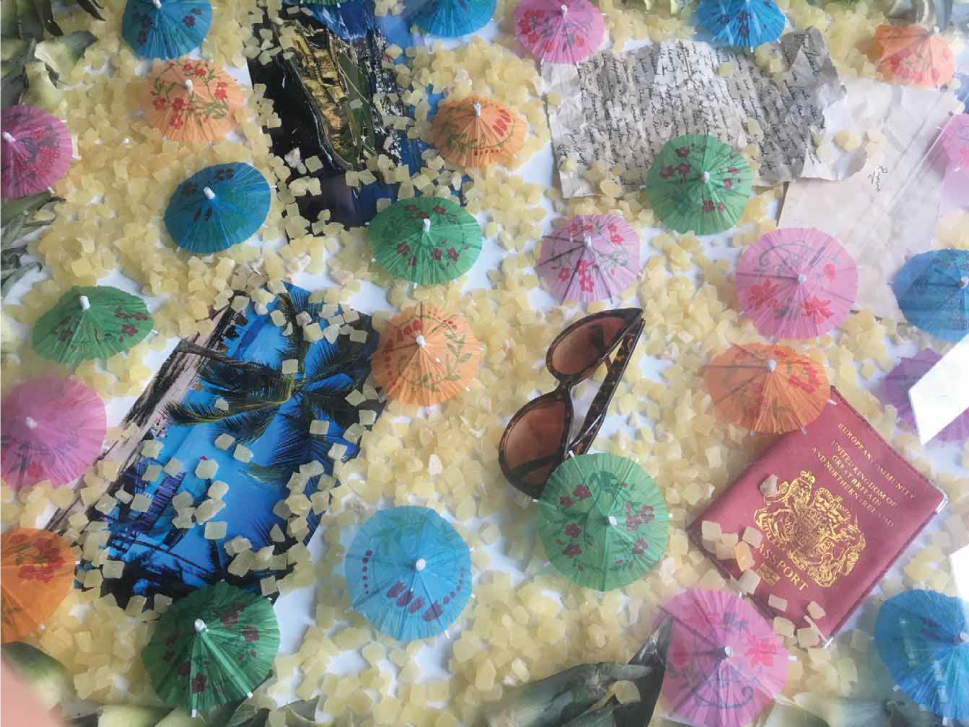 When Eliza met Rupert, he had been perfect. But recently Eliza wasn't sure he loved her anymore. Eliza had had enough…she would escape. She packed her bags, grabbed her passport, left a letter and headed to where she had always wanted to go – Puerto Rico. Reclining on the beach, Piña Colada in hand, Eliza enjoyed the sun, the sea and the sand. Everything was perfect, except for one thing. Something was missing and that something was Rupert…